Shake & mist around the room, body and/or hair. Feel the joy and gratitude that envelops you as this vibrational spray blesses you and your space with positive energy.
When To Use The Amethyst Infused Room and Body Mist
In the morning after you wake up.
In-between clients in the salon.
When your body needs a little dewy moisture.
Before your daily yoga practice or morning meditation.
Right before walking down the aisle on your wedding day.
Before bed to energetically cleanse your space.
Helps to balance the crown chakra, providing the energy of calmness and creativity.
Helps you identify your purpose in life and see the positive in all challenges.
The unique combination of ingredients inspires a fresh start while amethyst is said to purify the aura of any negative energy.
Spray on hair to calm fly-aways and reduce frizz.
Shake & mist around the room, body and/or hair. Feel the joy and gratitude that envelops you as this invigorating spray refreshes you and your space with positive energy. Perfect for refreshing hair before or after a workout, meeting or date
Aqua (Water/Eau), Rosa Damascena Flower Water, Hydrated Silica (Moonstone Extract), Amethyst Extract, Hamamelis Virginiana (Witch Hazel) Bark Extract, Fragrance/Parfum, Glycerin, Cetrimonium Chloride, Oleth-20, Gluconolactone, Sclerocarya Birrea Seed Oil, PPG-26Buteth-26, Oleth-10, PEG-40 Hydrogenated Castor Oil, Sodium Benzoate, Hydroxycitronellal, Butylphenyl Methylpropional, Linalool, Benzyl Benzoate, Hexyl Cinnamal, Limonene, Lactic Acid.
All of AIIR Professional's ingredients are fair trade and free from child labor.
Clean and Responsible Haircare
Every product we formulate is free of parabens, sulfates, phthalates, dyes, gluten, GMOs, and is always cruelty-free. In fact, our products are Leaping Bunny Certified!
Amethyst
Amethyst will naturally calm your energy while calming your hair. Think of it like Mother Nature's mood balancer.
New Ingredients
Learn more about our natural and holistic ingredients.
Each one meticulously sourced and tested in-house to ensure safety, quality and efficacy.
Moonstone
A stone for "new beginnings", Moonstone is a stone of inner growth and strength.
Rose Water
Is a mild astringent that is soothing for sensitive skin types while carrying anti-inflammatory properties.
Amethyst
Amethyst has a soft calming energy to ones soul. Because of its calming energy it can be used as a natural tranquilizer, it relieves stress and strain, soothes irritability, balances mood swings, dispels anger, rage, fear and anxiety. Amethyst can be used as a natural stress & anxiety reliever. Its energy has a very calming effect to the body and mind that will allow you to balance any unsettling thoughts, fear, irritability help relinquish fear.
FAQs
Q. What happens if I spray Hair + Energy Refresher on my body?
A. Hair + Energy refresher is safe to use all over (while avoiding direct contact with your eyes) as the ingredients are incredible safe for all skin types.
Q. Will Hair + energy Refresher bring me good luck?
A. Hair + Energy Refresher has two types of crystals to help ease tension and elevate your mood which may lead to a more optimistic perception on your goals
Q. Is Hair + energy Refresher a hair styling product?
A. While AIIR Professional is known for high performing hair styling products, your Refresher is best when used a a light finish for shine or calming some fly-aways.
Q. Can I use Hair + Energy Refresher everyday?
A. Yes, in fact Hair + Energy Refresher is safe to use multiple times a day.
Precious Gemstones
Natural Ingredients
Holistic Haircare
Customer Reviews
Customer Reviews
Write a Review
Ask a Question
Filter Reviews:
hair
smell
mist
scent
products
spray
couch
packaging
body
home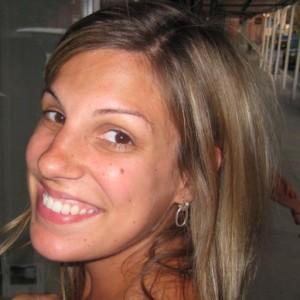 SM
05/14/2022
Sophia M.
I recommend this product
Best Seller
This is my favorite universal product! I have one in my car, my bathroom, and my purse!
05/02/2022
Angela O.

United States
Smells and works fantastic
This spray is absolutely amazing and refreshes my hair when I am in between washes and need the fresh clean smell. It helps hydrate a smidge which added to the shine spray and leave in spray conditioner is amazeballs!
05/01/2022
Wendy H.

United States
I recommend this product
Amazing! Love the vibes and scent!
Works so well with refreshing the hair to a fresh scent and cleanses the air to get me ready for my next client!
03/18/2022
Sara D.

United States
I recommend this product
Love this - can't stop using!
Will be buying multiples of these!
03/14/2022
Megan D.

United States
I recommend this product
Love this scent!
This spray is amazing and so versatile. It's great as a room spray as well as a body/hair spray. It smells beautiful.
03/10/2022
Meghan E.

United States
I recommend this product
Hair refresher
Absolutely love this product and the way it smells!! It's one of my favorite products and definitely a staple in my hair routine.
03/04/2022
Bonnie L.

United States
I recommend this product
I use it every day
I was introduced to this mist when I got a haircut & reiki treatment from a practitioner in San Diego—the scent immediately made me feel refreshed, renewed, relaxed… it felt like all the energy around me was cleansed & recharged. I've used it everyday since! I actually mostly use it in my workspace (I work from home as an online teacher so I convert my bed to a couch & my bedroom to a workspace every morning). I spray my bed pillows & blankets as I fold them up to store for the day, then mist it all over my couch & day pillows for a refreshed work space—makes for a heavenly start to the workday & a heavenly switch back to rest with my pillows & blankets still smelling divine at the end of the day. I even use it to refresh/cleanse things like my crystal jewelry in place of burning sage. Whether you use it on your hair, body, or your space, I recommend everyone use it as part of a daily ritual
02/09/2022
Rachel B.

United States
I recommend this product
My Absolute Favorite Product!!!!
I immediately fell inlove with the Amethyst Hair Energy Refresher the very first time I was introduced to it by my hair stylist. I recently purchased 2 bottles after running out (I never want to risk running out again!) and was so excited I sprayed this amazing product all over my hair, body, and around my house! Haha that's how much I LOVE the smell, light mist and overall amazing-ness! My only hope is that someday AIIR will release a candle or more products with this scent! Recommend x10000