Everything You Need To Know About Smoothing Cream [The Ultimate Guide]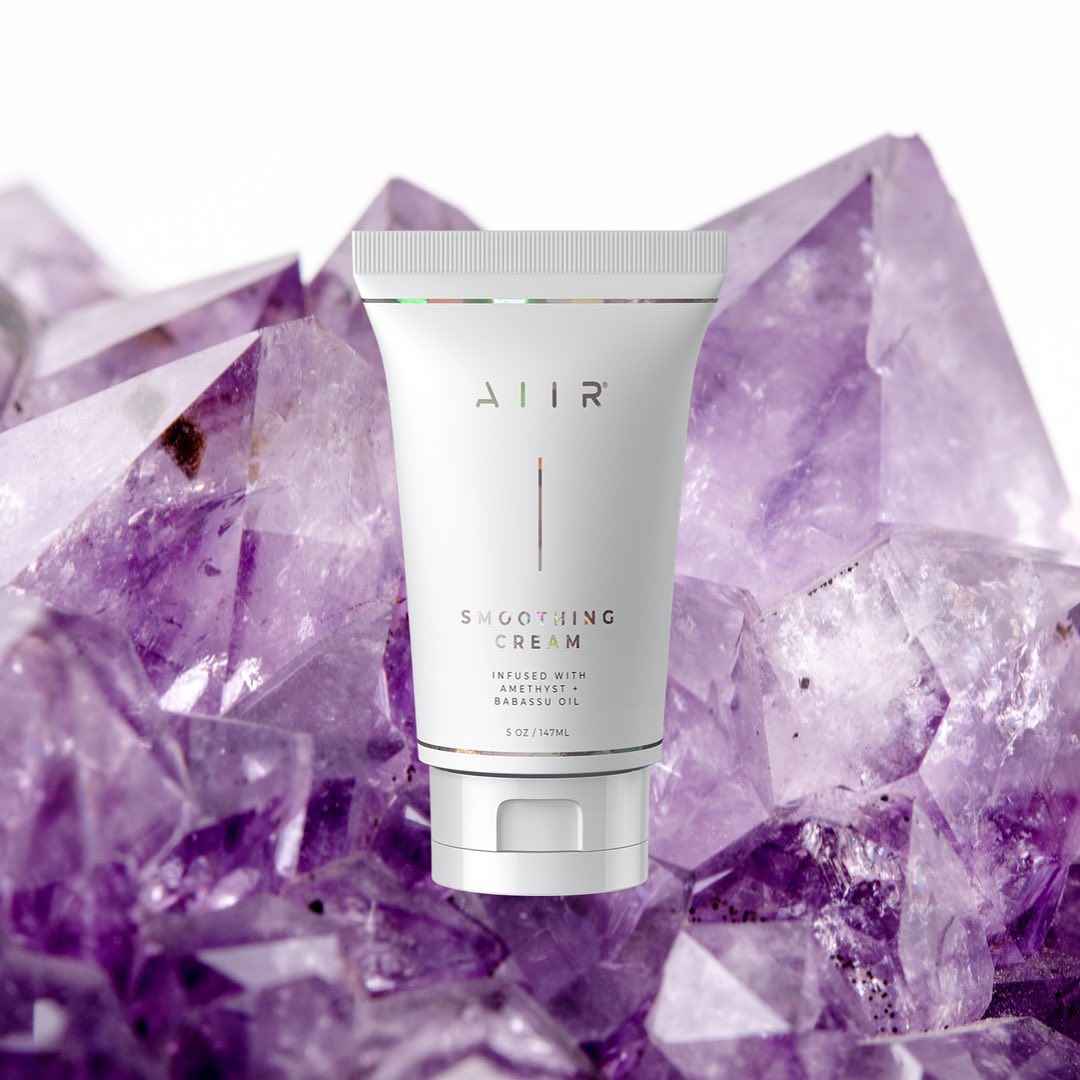 Everything You Need To Know About Smoothing Cream [The Ultimate Guide]
Smoothing cream is the secret to making every day a good hair day. If you're tired of fighting frizz, apply a lightweight smoothing cream to make your locks sleek and glossy. Smoothing cream repairs dehydrated hair, tames flyaways, adds shine and makes your hair smooth and touchably soft. Use smoothing cream as a heat protectant before blow drying, or work it into dry hair for soft definition and bounce.
Dreaming of glossy, silky-smooth hair that's nourished from within? Read on to discover everything you need to know about smoothing cream.
What is Smoothing Cream?
Smoothing cream is like a moisturizing lotion for your hair. It nourishes and rehydrates the hair strands, tames frizz, protects hair from heat and adds soft definition and glossy shine.
Most smoothing creams are designed to be applied to damp, towel-dried hair before blow drying. The moisturizing ingredients make the hair easier to work with and create a luminous, glossy finish. Versatile smoothing and styling creams (like this one) can also be used to refresh dry hair and give second-day styles some UMPH.

Smoothing creams work on all hair types, making this the perfect product for anyone who wants shiny, frizz-free hair.

What Does Smoothing Cream Do For Your Hair?
Smoothing cream is your all-in-one solution for dull, dry or frizzy hair! Nourishing oils provide deep hydration and help to repair damaged hair. Smoothing cream does so much for your hair-- it seals split ends, tames flyaways and frizz, creates touchably soft definition, protects hair from heat and adds glossy shine.
Use smoothing cream to prime your hair for blow drying. This will make blow-drying easier, shield your hair from damaging heat, give you a polished finish and help your blowout last longer.
Running late? You can also apply smoothing cream to damp or dry hair for a brush-and-go hairstyle. It smooths frizz and gives your hair some subtle movement and bounce. Don't worry, your locks will still feel lusciously soft and smooth, even without blow drying.
How Do I Use Smoothing Cream?
To use a smoothing cream, apply one or two pumps to the palm of your hand. Rub your palms together to activate and distribute the product. Use your hands to apply the smoothing cream to your damp hair from mid-shaft to ends, starting at the back of your head and working your way forward. Blow dry and style as usual, or allow your hair to dry naturally. Congratulations… your hair is officially #goals!
If your smoothing cream works on dry hair, follow the same steps to make your dry hair touchably soft and tame any flyaways. Smoothing cream can be used to refresh second-day hair or extend a blowout.
Is Smoothing Cream Good For All Hair Types?
Smoothing cream is amazing for all hair types and textures! No hair type is immune to damage and frizz, so smoothing cream belongs in every hair care routine. This versatile product not only makes hair incredibly soft and smooth, it also works to repair and re-hydrate the cuticle for long-term hair health.
Read on to discover the benefits of smoothing cream for your hair type:
Smoothing Cream for Frizzy Hair
Smoothing cream is your first line of defense against frizzy hair! It addresses the biggest cause of frizz-- dryness and damage to your hair's cuticle. The nourishing oils heal and re-hydrate your hair for a naturally smooth, glossy look. Smoothing cream transforms your hair from dry and frizzy to sleek, shiny and touchably soft. If you choose to blow-dry your hair for extra shine, remember to prep your hair with smoothing cream to protect it from the heat.
Smoothing Cream for Fine Hair
Fine-haired folks are often told to stay away from moisturizing products altogether. But fine hair gets dry too-- plus, it's prone to dullness, static and flyaways. Smoothing cream gives fine hair soft, touchable definition and beautiful shine. Choose a lightweight cream that will hydrate your delicate strands without weighing them down. Work a small amount of smoothing cream through damp hair and then blow-dry your locks for maximum body and shine.
Smoothing Cream for Wavy Hair
Transform your gorgeous waves from frizzy to fabulous! Heat and humidity can cause waves to frizz up and lose their natural definition. Smoothing cream penetrates your hair's cuticle to restore moisture and revitalize your strands. The result is touchably soft, shiny waves with a more defined curl pattern. Use smoothing cream as a prep product before blow drying, or let your hair air-dry after applying to bring out your natural beachy texture!
Smoothing Cream for Curly Hair
Get shiny, defined curls with a luscious smoothing cream! Dryness is the #1 problem for curls, as a lack of moisture can cause curly hair to puff up into a halo of frizz. But heavy serums can actually weigh down your hair and make your curls fall out of their natural shape. The solution is to use a lightweight, supple smoothing cream on damp or dry hair.
Choose a cream with naturally hydrating ingredients such as coconut or babassu oil. These oils work to repair damage and smooth your hair's cuticle, leaving your curls touchably soft with lots of natural movement. Just lather on smoothing cream from mid-shaft to ends, then blow dry your hair with a diffuser or allow it to air dry. You'll love your shiny, defined spirals!
Can I Use Smoothing Cream Before or After Blow Drying?
It's recommended to use smoothing cream before blow drying to prep damp, towel-dried hair. Smoothing cream absorbs quickly and protects hair from the intense heat of the blow dryer. If you find that blow drying makes your hair frizzy, applying a smoothing cream should be the first step in your styling routine.
Smoothing cream helps you get a smoother, sleeker blowout. The hydrating and shine-boosting ingredients give your hair a beautiful polished gleam that catches and reflects light (think shampoo-model perfect tresses).
You can also use some smoothing creams on dry hair the day after a blowout. This refreshes your style and helps to smooth down any flyaways that may have popped up overnight. Don't worry, a lightweight cream won't weigh down your hair! Smoothing cream makes your second-day hair touchably soft and sleek with natural movement.
How Do I Stop My Hair From Frizzing?
Frizzy hair is perhaps the most common cause of bad-hair days. Maybe you've suffered from an attack of the Frizz Monster yourself. After spending an hour creating a sleek blowout or flat-ironing your hair to glossy perfection, it turned fuzzy, pouffy, or unruly the moment you set foot outdoors.
Don't reach for a hat just yet! Once you understand the causes of frizzy hair, you can learn how to prevent (and manage) it. So if you've been asking yourself questions like "Why is my hair frizzy?", "How do I fix frizzy hair?" or "How do I make my frizzy hair smooth?"... just keep reading. We're sharing our top tips, tricks and products for sleek, frizz-free hair.
What Causes Frizzy Hair?
The root cause of frizzy hair is dryness or a lack of moisture. Your hair's outer layer, or cuticle, is made up of small overlapping scales. These scales should lie flat and smooth so that they reflect light (for shiny hair) and protect the inner layers of your hair shaft from damage. But when your hair is dry, the cuticle becomes rough and small gaps open up between the scales.
So how does a rough, damaged cuticle lead to frizz? The exposed cuticle absorbs moisture from the environment, causing the hair to swell and frizz up. This is why you might struggle with frizzy hair on rainy or humid days-- more moisture in the air means that your dry hair swells up more.
Curly or wavy hair is especially prone to frizz because these hair types naturally tend to be more dry. But don't stress-- with the right hair care and styling routine, you can achieve satiny-smooth hair no matter your climate or hair type.
Skip the Sulfates

Ever wondered how your shampoo makes all those foamy bubbles? Many shampoos contain harsh detergents called sulfates that create a lather, but also strip the natural oils out of your hair. This can make your hair dry, which leads to more frizz. Instead, look for a sulfate-free shampoo that contains glycerin, which naturally hydrates and protects your hair.
Hydrate, Hydrate, Hydrate

Frizz is a warning sign that your hair is parched, so make sure that you're giving it the hydration it needs to repair itself. Add moisture with a hydrating conditioner after every shampoo. Once or twice a week, treat your tresses to a deep-conditioning treatment or hair mask. You can do this at the salon, but it's easy to create a nourishing DIY hair mask with a few ingredients you may already have in your kitchen.
Coconut oil is an incredible thirst-quenching mask for frizzy hair. Simply apply pure coconut oil to your hair from roots to tips, comb through your hair, and leave the oil in overnight. In the morning, just wash the oil out in the shower. You'll LOVE your hair's silky-soft feeling!
Blow Dry With Care

Blow drying your hair is one of the fastest ways to make frizzy hair sleek and smooth. However, the heat from the blow dryer can damage your delicate hair, leading to MORE dryness and frizz over time!
You don't need to give up blowouts, but try letting your hair air dry 90% of the way before you grab your dryer. Then prep your strands with a heat protectant spray or smoothing cream to minimize damage. If your hair is curly or wavy, use a diffuser attachment to distribute the heat and airflow evenly. Make sure to use the lowest heat setting that works for your hair.
Tame Flyaways With Hairspray

Is your style almost perfect… except for a few stray hairs that keep frizzing up? Apply a lightweight hairspray to a clean toothbrush or mascara wand and gently smooth the flyaways into place. Bonus: This will also give you a subtle boost of shine!
Get Smooth Hair Fast With a Smoothing Cream

For ultra-sleek, frizz-free hair, apply a smoothing cream before blow-drying. Smoothing cream contains healthy oils that penetrate your hair's cuticle to restore hydration and vibrancy. You'll love the glossy, lustrous finish… and your hair will appreciate the moisture!
No time for a blowout? No problem. This lightweight smoothing cream can also be used for no-heat hairstyles. Just work it into damp or dry hair for touchable softness and brilliant shine.
Will Smoothing Cream Weigh My Hair Down?

It's tempting to fight frizz with the thickest, heaviest smoothing products you can find-- but this is a mistake, especially if you have fine or thin hair. Instead, choose a lightweight and supple cream that smooths your hair without weighing it down. A water-based smoothing cream absorbs quickly into damp hair. The natural plant oils nourish your strands, giving you a satiny-smooth finish without making your hair limp or flat.
Lighter smoothing creams are a great choice for naturally curly, textured hair as well! They deliver nutrients and moisture to the hair's cuticle while preserving volume and bounce. Smoothing cream gives curls a defined shape and glossy, frizz-free shine-- keeping your spirals healthy and beautiful all day, every day.
Will Smoothing Cream Leave a Film In My Hair?

It depends. Many smoothing creams use heavy oils as the base, which can make fine hair appear greasy rather than glossy. If your hair is fine and/or oily, look for a lightweight smoothing cream with water (not oil) as the first ingredient. This will give you the smooth, sleek tresses you want without leaving a greasy film on the surface of your hair.
Can I Use Smoothing Cream Every Day?

A great way to get smooth, healthy hair is to use a smoothing cream every day as part of your styling routine. Smoothing cream contains nourishing oils that penetrate deep into the hair's cuticle, delivering moisture to dry hair. This smooths and flattens the cuticle for shiny, frizz-free hair that feels luxuriously soft.
For optimal hair health, re-hydrate your hair with a smoothing cream after every wash. Just towel-dry your hair and work the smoothing cream into your strands from mid-shaft to ends. It works as a heat protectant to shield your hair from damage when blow drying. You can also apply smoothing cream and let your hair air dry.
Pro Tip: Tired of fighting flyaways and frizz on the days you don't wash your hair? Apply a lightweight smoothing cream to extend your blowouts and refresh second-day styles. Smoothing cream nourishes dry hair and gives you extra frizz control when you brush through your hair.
Is Smoothing Cream Bad For Hair?

Unlike many styling products, smoothing cream is actually good for your hair! The nourishing ingredients re-hydrate dry, damaged hair to support natural softness and shine. This gives you a lustrous, silky-smooth finish with no flyaways or frizz. Look for a smoothing cream with natural plant-based oils (such as argan, coconut or babassu) to deep-condition your hair without making it greasy.
As a moisturizing product, a high-quality smoothing cream doesn't contain any ingredients that can damage hair. Just be aware that your styling products can build up in your hair over time. Make sure to use a clarifying shampoo or apple cider vinegar rinse once a week to remove any product residue and make your hair feel amazing!
What Is The Best Hair Smoothing Cream?

AIIR Smoothing Cream is the best smoothing cream for hair. It hydrates and heals dry, frizzy hair to deliver a sleek, touchably soft finish with luminous shine. This lightweight smoothing cream works on all hair types, from fine to wavy to curly. AIIR Smoothing Cream repairs dehydrated hair, adds glossy shine, protects hair from heat, smoothes flyaways and frizz, and gives hair soft definition and gentle bounce.
Massage AIIR Smoothing Cream into damp hair before blow drying for touchably smooth, soft hair that shimmers and reflects light. It's also perfect for creating quick, heat-free hairstyles. Just apply the smoothing cream to damp or dry hair for minimum frizz and maximum shine.
AIIR Smoothing Cream infuses your strands with blue agave and babassu oil for deep, intense hydration. Babassu oil comes from the nuts of a Brazilian palm tree and is highly coveted for its healing properties. It's full of vitamin E, antioxidants and fatty acids to nourish and smooth your hair from the inside out. Finely ground mica adds luminous, reflective shine and enhances your hair color.
This versatile styling product supports your hair's health, vibrancy and wellness. It's also infused with amethyst to generate a calm, protective and healing energy for your mind and spirit. The scent is fresh and airy, like the way the earth smells after a spring rainstorm.
Best of all, AIIR Smoothing Cream is vegan, responsibly sourced and free of sulfates and parabens. AIIR Smoothing Cream is the best smoothing cream for healthy and vibrant hair, holistic well-being and a peaceful spirit.